Welcome to the booking page for the forthcoming spring session weekend. We hope that the weekend will be a great opportunity to have some quality surfs, which should enable you to improve and have great time, whatever your skill level. We have a fantastic facility at our disposal in Skern Lodge, and the beach is only three minutes away… www.skernlodge.co.uk
Once we have an idea of numbers we'll get some more structure to the weekend, but it's fairly safe to assume there will be some organised workshops, some group sessions and technical inputs, followed by lots of standing around talking about how great we've all become, with photo's to prove it…
We've added a box on the form for workshop suggestions; no promises, but we'll try and accommodate what people would like to see. Let us know.
If you have any questions about the weekend, don't hesitate to get in touch with us at kayakss@hotmail.com
SKS Spring Session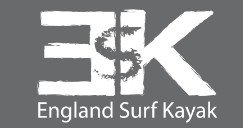 £ 45
A contribution for the weekend. Don't forget all proceeds help the national team, coaches manufacturers etc. are giving their time freely.
Saturday Night Dinner
£ 12
A spot of fine dining, including a licenced bar... We would encourage everyone to join in if possible. A great opportunity to tell tales of the forty footers you've been surfing all day, or how you were ripped out of your boat, spraydeck popped etc. etc.....
Weekend Camping
£ 10
Camping on the Friday and Saturday night. Priced per person, Toilet, showers and drying facilities all included. £10 for both nights.
Weekend B&B
£ 48
Accommodation at Skern on the Friday and Saturday nights. Priced per person, inc. full English breakfast, toast, cereals etc. £48 for both nights.